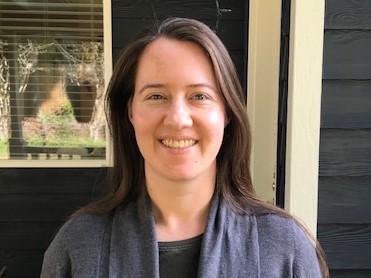 Hi, I'm Liz. I live in the Seattle area with my husband Ken, our gorgeous black cat Athena, and our many plant babies. When not writing, you can find me swimming, jogging, hiking, baking, attempting to grow vegetables, and/or drinking a lot of tea.
In another life, I was a Christian minister working with college students. I also spent a long and complicated three years in seminary, getting a Master of Divinity degree. These days, I spend a lot of time grappling with and writing about what faith might look like beyond evangelicalism.
I write because I think there are things we can reclaim about the Christian tradition, even as we reexamine everything and throw a lot out.
I write because I still find Jesus compelling, as the New Testament depicts him — and because I find the women of the biblical story (and Christian history) compelling and highly underrated.
I write because I think there's more to the Bible, church history, and theological possibilities than we may have been taught.
I write because Christian writing has been dominated by (a certain kind of white) men for too long, and I'm not about it anymore.
I write, I hope, toward peace — the kind of peace that only comes through justice. Toward all-inclusive love. Toward liberation from theologies that oppress women, queer folks, trans folks, people of color.
I write because I want to draw on the resources of faith to heal our world — literally our world, as in, Earth in a time of climate crisis. For God so loved her.
Whether or not you resonate with any of this, you are very welcome here.
If you'd like to read more, check out my blog, my Patheos column, and/or my forthcoming book Nice Churchy Patriarchy.